Total Girls: 900
Total Photos: 353,252
Total Videos: 2,947
Total Content: 3776.64 Gb
When sexy young virgin teens are ready to have sex for the first time, their boyfriends don't believe them. Girls are checked out by the doctor, get their virginity checked, and then wild threesomes and the deflowering begins. See these virgins get spoiled here!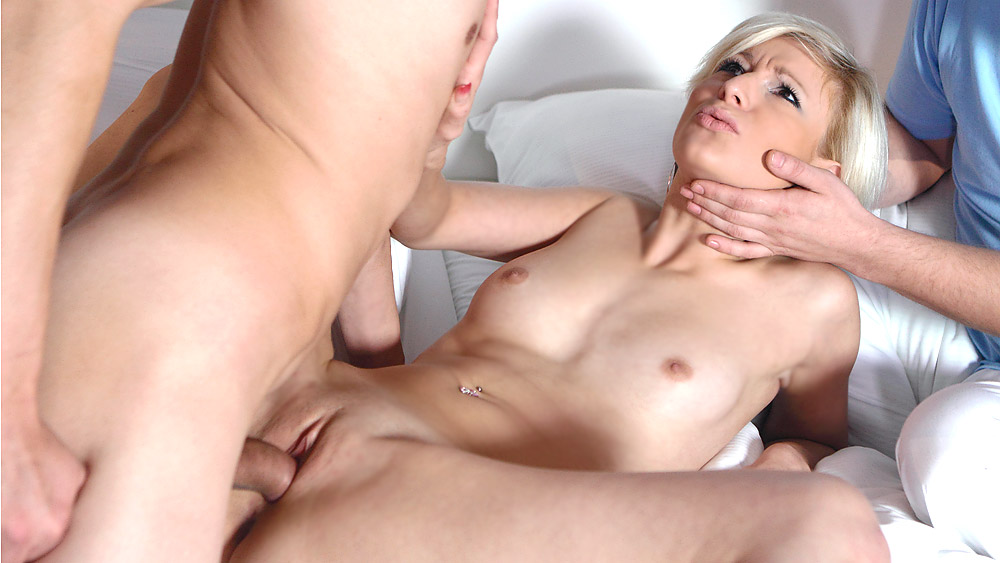 Model Name:

NataliaBlonde russian virgin fucked hard with doctor watching

Natalia could never convince the dude she wanted to turn into a fuck buddy that she was a virgin, but after he agreed to have a doctor take a look, he was more than ready to accept what she was saying. Natalia is indeed a virgin and once the seal of approval was made by a licensed professional, she was finally ready to be deflowered by the hung stud she lusted over time and time again. First time sex with a virgin that has never been touched is a truly incredible thing to watch.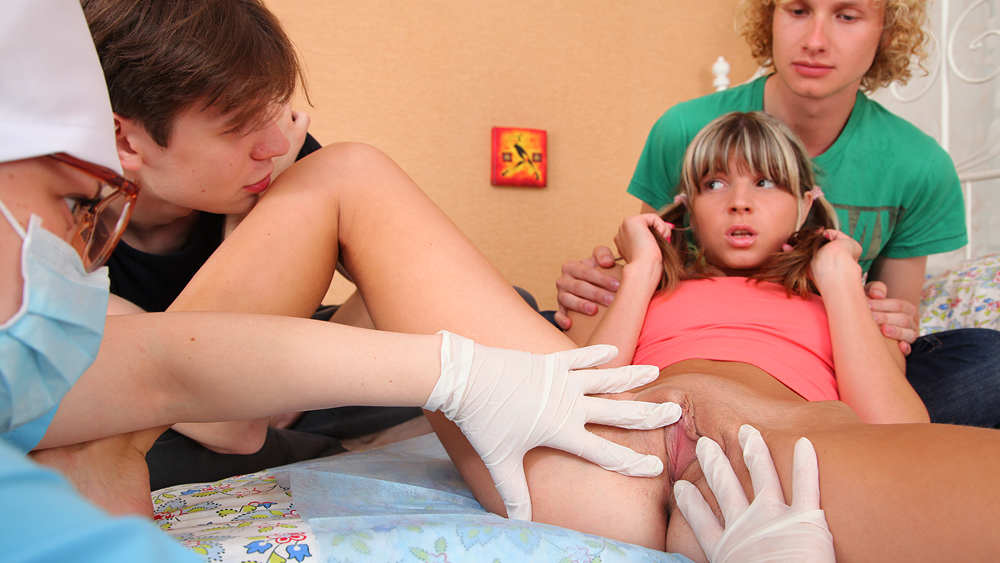 Model Name:

PenelopeTiny teen girl gets her virgin pussy spoiled by two classmates after checking her virginity

Penelope is a young and erotic young lady who is a virgin and is brought to the doctor to inspect her pussy. The doctor looks at her pussy and verifies she hasn't had sex before. Her friends make sure she is fucked today and fill her pussy with cock right away. The two men take turns fucking her from the top, giving her a fucking doggie style and orally, she gives a long and slow blow job, and is fucked hard by both of her men. She rides their cocks and finally gets her tits filled with her mens cum.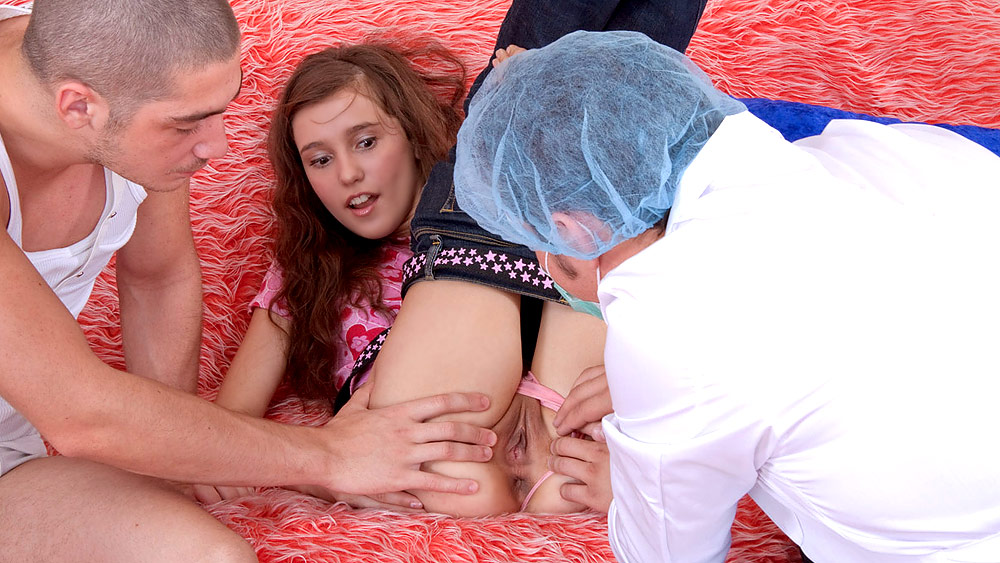 Model Name:

NicoleHot virgin spreads wide for doctor for exam to ensure virgin before sex

Nicole is one of those incredibly sweet teenagers you cannot tear your eyes off of. Terrific slim body, killer legs, long curly hair, couple of breathtaking springy tits and gorgeous ass with firm and smooth buttocks. Add a delightful smile that shines with virgin purity and you will get the image of an angel, of a perfect female being. Get ready to see her naked and her terrific young body fully exposed right before two guys will deflower her virgin pussy on camera!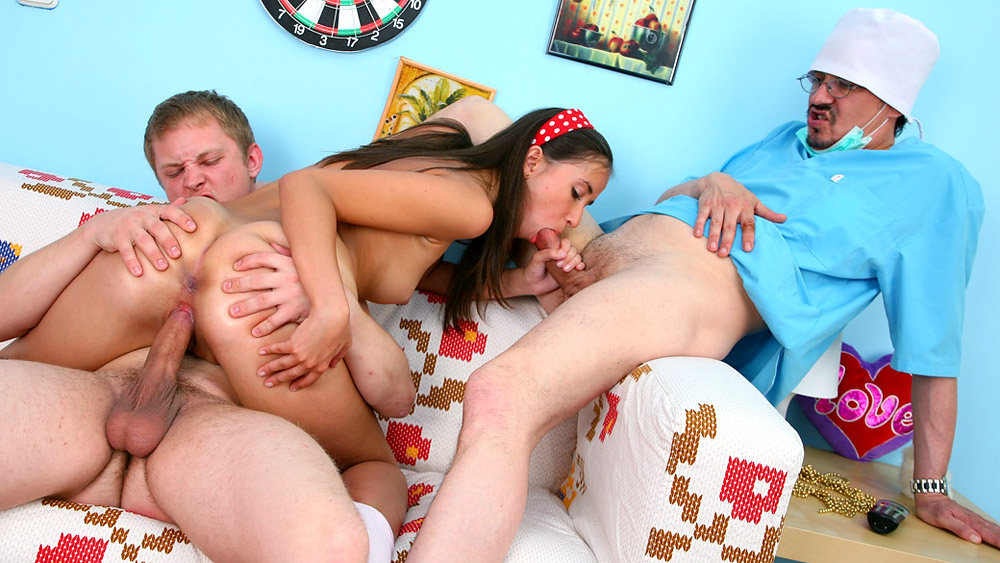 Model Name:

StellaAdorable virgin has young pussy inspected and fucked by doctor and lover

First date! That is so exciting. Stella prepared to it for such a long time. And she also kept in her mind that fucking on the first date is not right. But her new boyfriend didn't think that way he was a virgins-hunter. After they had a short walk the guy Stella to go to his place, drink some tea and watch movies. The girl agreed, soon her panties were off and the doctor checked her hymen. Lustful stud and perverted doctor fucked teen babe's throat and cunt.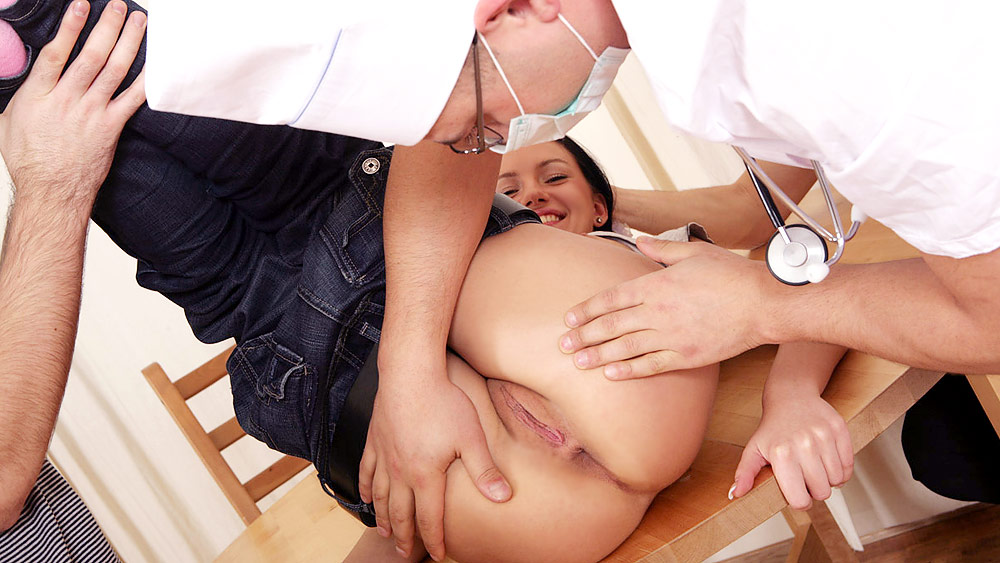 Model Name:

DianaAdorable brunette virgin ok'd as virgin by doctor before her sex time

Just the thought of enjoying her breathtaking young body made us quiver in delight. We could hardly believe that this voluptuous rosebud was not touched by anybody else. But as soon as our doctor confirmed her virginity, we left our doubts and stuffed her clean-shaved slit with rock-hard meat.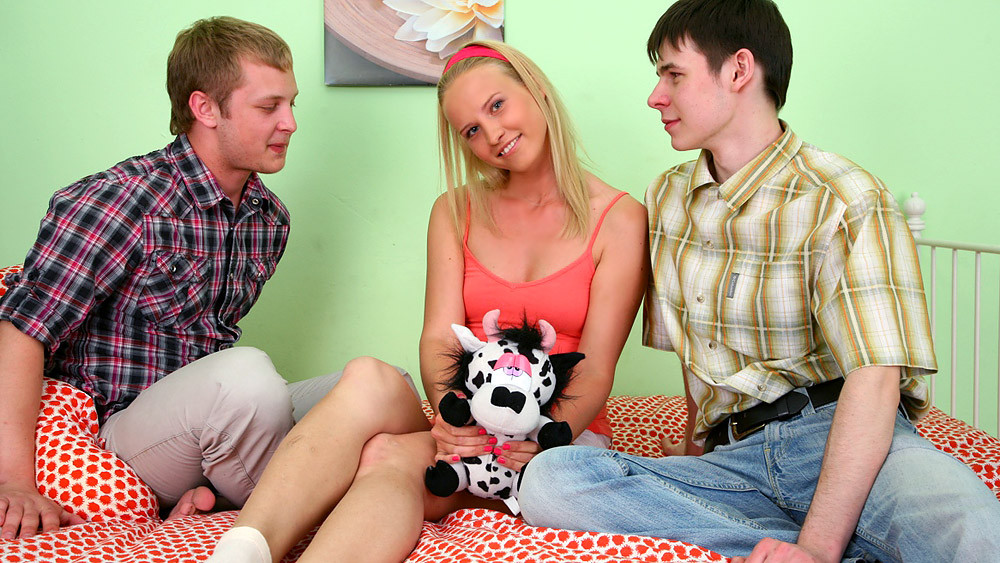 Model Name:

ShellyYoung blonde virgin spoiled by men after pussy inspected by doctor in bed

Shelly loves meeting new people. Since she entered the university she found many good friends. Two of them had a filthy plan. They came to her dorm room with a present and wanted to get her sweet pussy as a thank. But Shelly was a virgin and didn't plan to fuck so soon. Boys seduced her with tender touches and pleasant words. The girl flew and let the horny studs fuck her moisture cunt. She tried so many positions and both her pussy and mouth were busy all the time.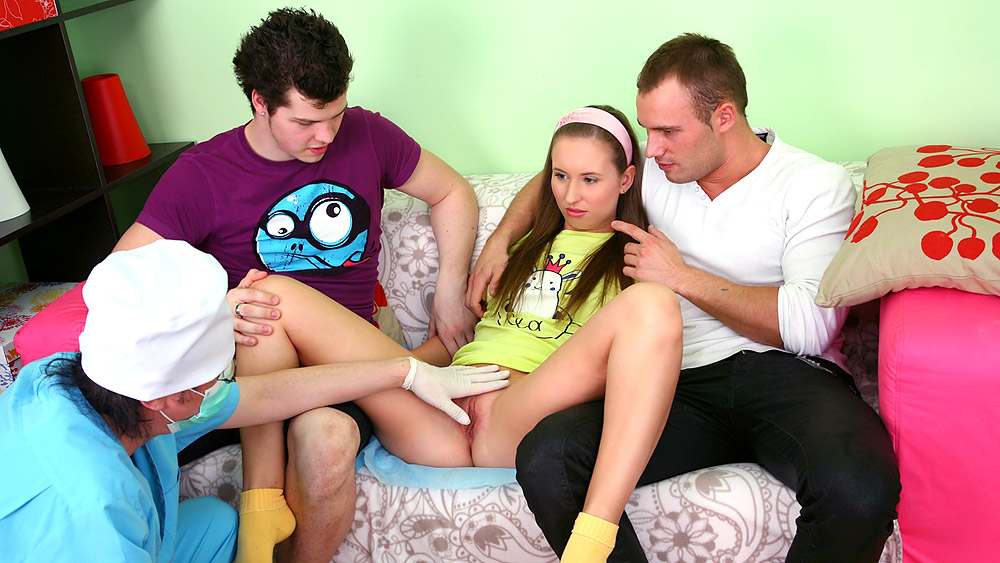 Model Name:

CharlottaHot brunette enjoys spoiling threesome after virgin pussy inspected by doctor

Charlotta was dating with a guy who was obsessed with sex. He loved Charlotta a lot and wanted all his friends to be jealous that he has such a hot babe. Once his friend came to him when teen lady was with him. Charlotta was a virgin and her man decided to show her rosy fresh pussy to his friend. It looked so sweet that boys decided to try it and deflowered lovely Charlotta with two cocks at the same time.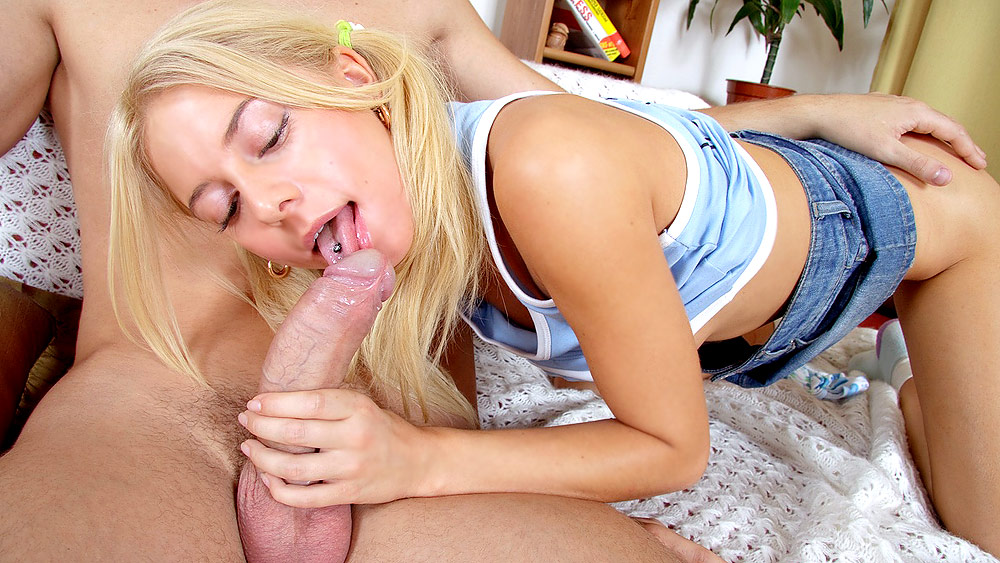 Model Name:

BryanaBlonde has virgin pussy checked by doctor before her sexy encounter

Lewd teen virgin Bryana is tired of keeping her extreme lust inside and sets it free for performing breathtaking defloration with her dude. Rock-hard cock meets young sensitive pussy and becomes the first one to open up its red-hot insides and make this wonderful hole experience tremendous pleasure of being furiously banged with awesome fleshy dick.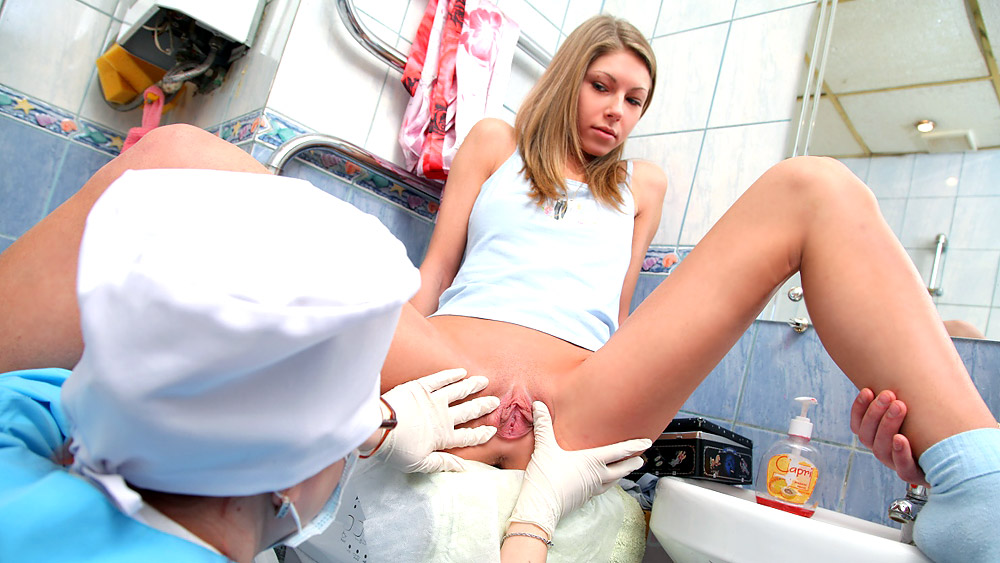 Model Name:

IraIn the bathroom, blonde virgin has pussy tested before sex with lover

How do you spoil a virgin? Well you take away her virginity of course! But there are many more inventive ways in which you can do it, and this young man certainly has a few up his sleeve. This babe Ira isn't going to get away with losing her virginity in a plain and simple manner, she's going to get that cock in any hole and crevice on her gorgeous, supple young body. And you get to watch the whole show you lucky guy!