Total Girls: 929
Total Photos: 360,497
Total Videos: 2,996
Total Content: 3776.64 Gb
When sexy young virgin teens are ready to have sex for the first time, their boyfriends don't believe them. Girls are checked out by the doctor, get their virginity checked, and then wild threesomes and the deflowering begins. See these virgins get spoiled here!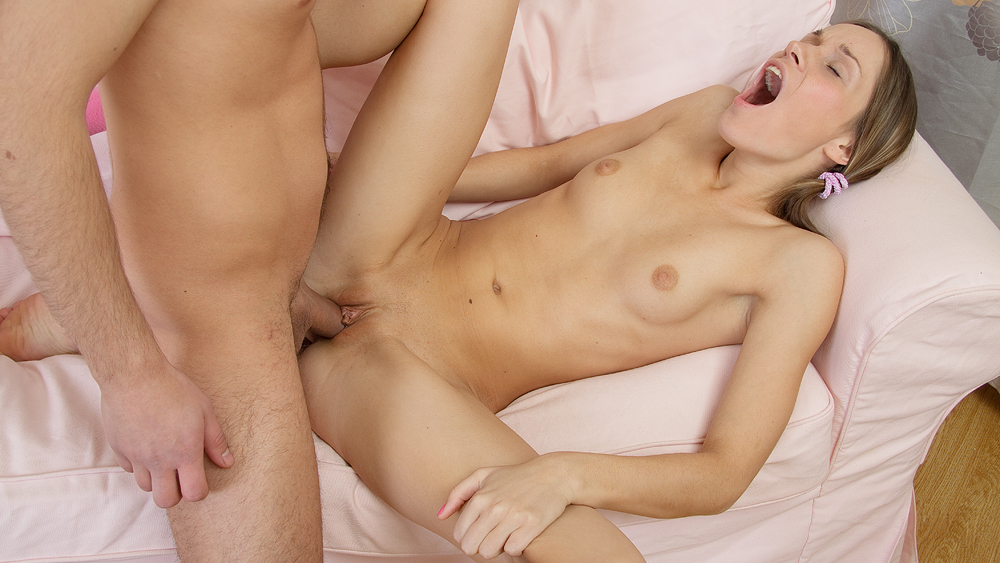 Model Name:

IrinaCute brunette has virginity checked before her sex with lover by doctor

Irina and Misha were friends from the very childhood. This day Irina came back from abroad, they didn't see each other for 7 years. He came to her place, they were talking and Misha said he had a surprise for her while blindfolding her. In a moment he asked her to take off bandage and the next she saw was a real cock just in front of her mouth. Unbearable lust captured her mind and she felt that her pussy became moisture. She felt pleasant smell of man's horny flesh and started licking rock-hard dick and playing with it's pink and soft head. After her hymen was broken they had hours of wild fucking.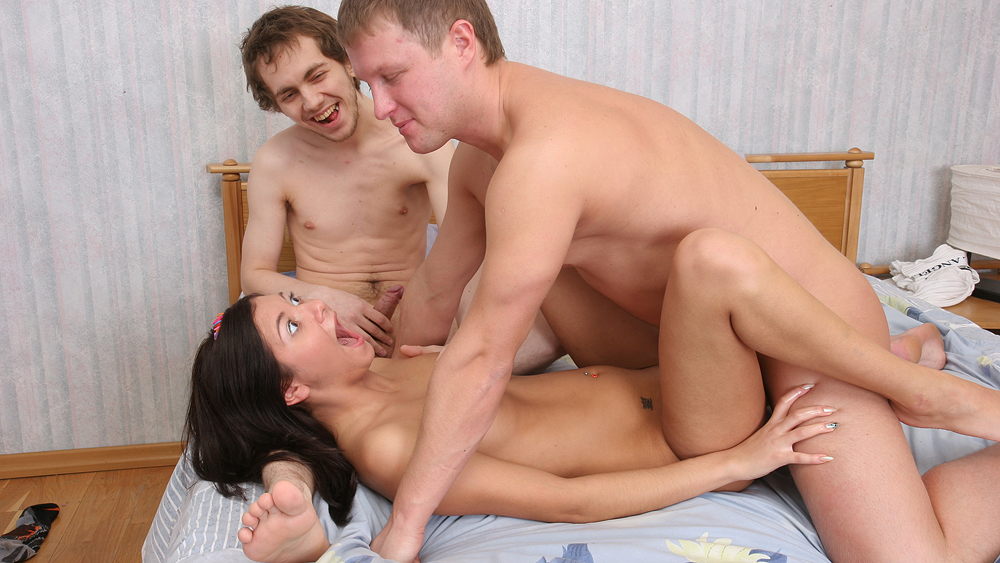 Model Name:

SandraBrunette enjoys threesome with men after virgin pussy ok'd by doctor

Two boys were drinking beer and watching football. After the game finished they were bored and beer made them relaxed. They both wanted some female attention to their bodies. They had a very good girl friend and she agreed to join them. But she didn't know their filthy plans. So when guys started touching her she opposed and said that she wants to keep her virginity for special moment. They assured that it's the best moment and she agreed to play with their horny meat poles. Deflowering was the best thing she has ever felt.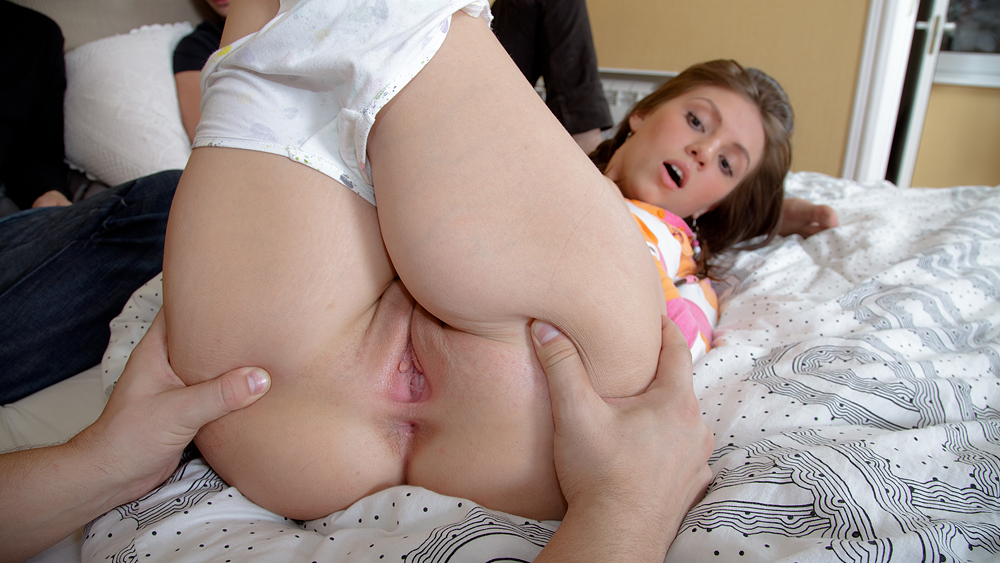 Model Name:

NastyaCute virgin has pussy examined by doctor before threesome with men

One guy was bored and invited his friend. He came with a very cute girl, but when boys started making a pass at her she said she was a virgin. To prove it guys invited a doctor who checked Lusya's poon. Though she was afraid of pain young girl agreed to take part in wild threesome. Horny gus filled her mouth and poon with erected cocks and made Lusya scream from pleasure.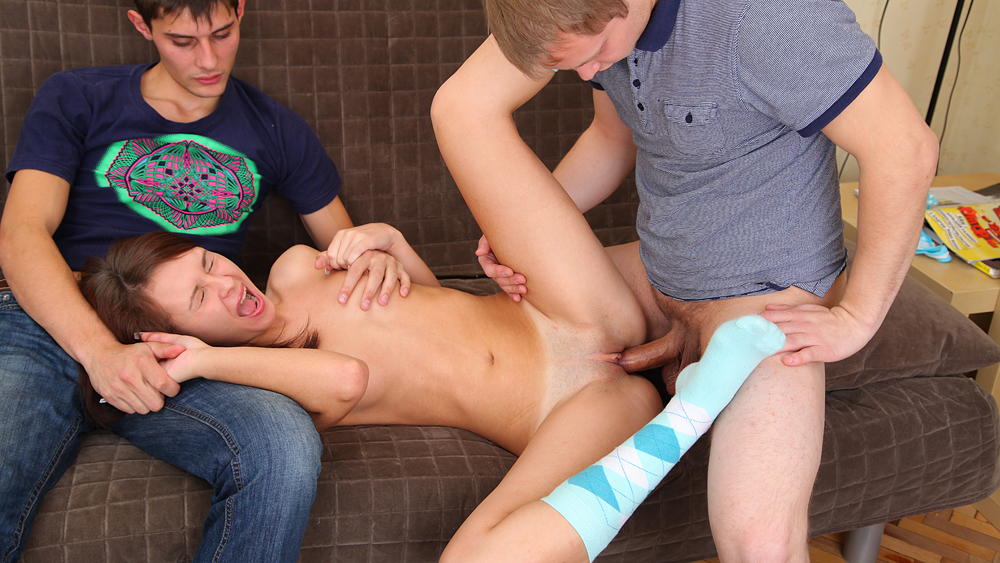 Model Name:

KellyBrunette virgin spreads legs for doctor to enjoy sex with two young men

All this losing your virginity stuff is like giving birth for the first time. You don't know what's going to happen, whether you'll be in pain or what it will feel like. So to have people dressed up in doctor's scrubs with masks on isn't going to help matters is it? However, once the action commences and these three virginity spoilers go to work on Kelly, the young woman soon realises that it's a lot of fun indeed; the only problem she'll have in the future is how to recreate it again!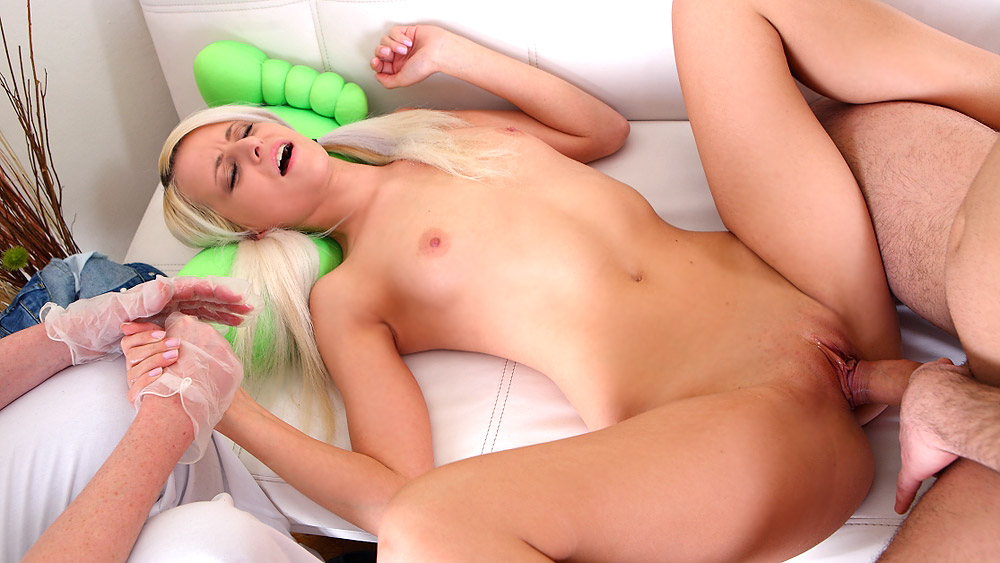 Model Name:

ViolettaYoung doctor checks girl's virginity and makes sure she is deflowered properly

Violetta is an incredibly sexy blonde and a virgin. Her man wants to have sex with her today and the doctor arrives to inspect her body. She has her breasts and pussy examined and she passes as a virgin. Violetta then has her breasts licked by her man and then drops to her knees to give him a sexy blow job. Violetta then bends over and takes his cock in her pussy doggie style and feels cock in her for the first time. She has her sexy ass all covered with his cum at the end and she loves being a spoiled virgin today.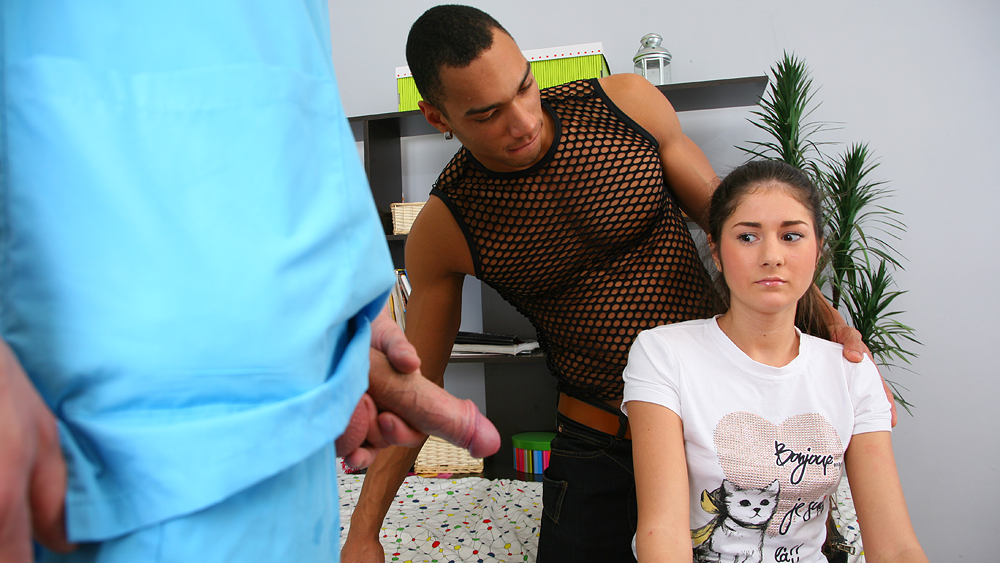 Model Name:

StasyGirl spreads wide to have virgin pussy looked at by doctor prior to sex

No matter how James tried, his girlfriend didn't want to fuck with him. He thought the problem was with him, so he felt happy when Stasy told him about her being still innocent and scared of defloration. James was a smart guy and he wanted his babe to feel comfortable before her first sex. He invited a doctor who checked virgin pussy and assured that the virginity loss will be painless as her pussy was already wet and ready for sex. Stasy decided that she wanted her hymen to be tore by doctor and when the defloration was over Stasy's boyfriend fully enjoyed fucking her tight cunt.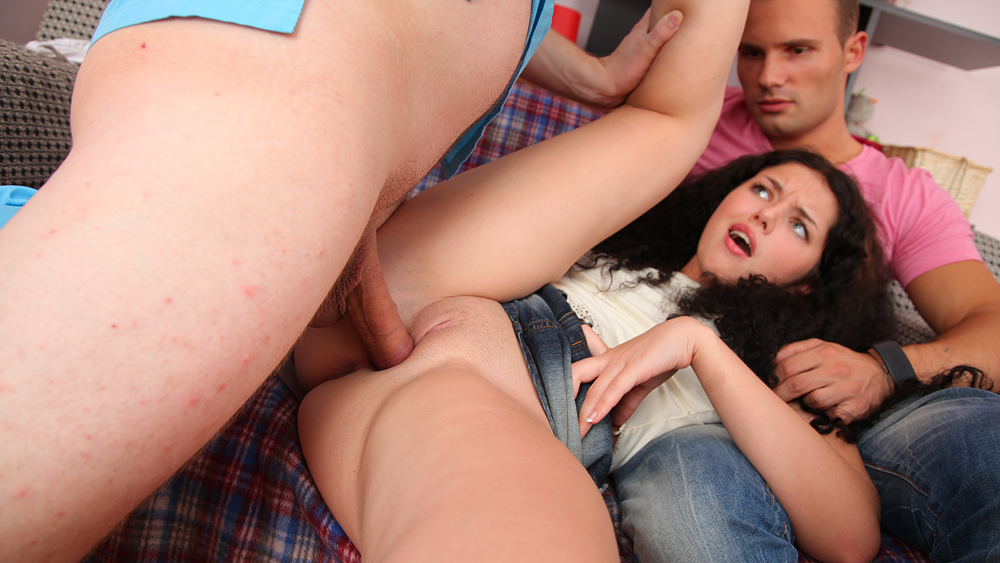 Model Name:

ToryBeautiful brunette has virgin pussy checked and fucked by doctor and lover

Sexy Tory is a real cutie pie and her new friend Josh wanted to play with her pussy. But the girl was a virgin and refused from fucking with him. The strategy was needed. Josh called his close friend and asked him to play a role of the doctor. Boys ran to the Tory's place and after the so called doctor checked her hymen the girl was told that if she didn't have sex as soon as possible she wouldn't be able to fuck ever. Poor babe was scared to death and begged men to fuck her! Their poles were ready and they stretched Tory's hymen and wet mouth. One more virgin was saved.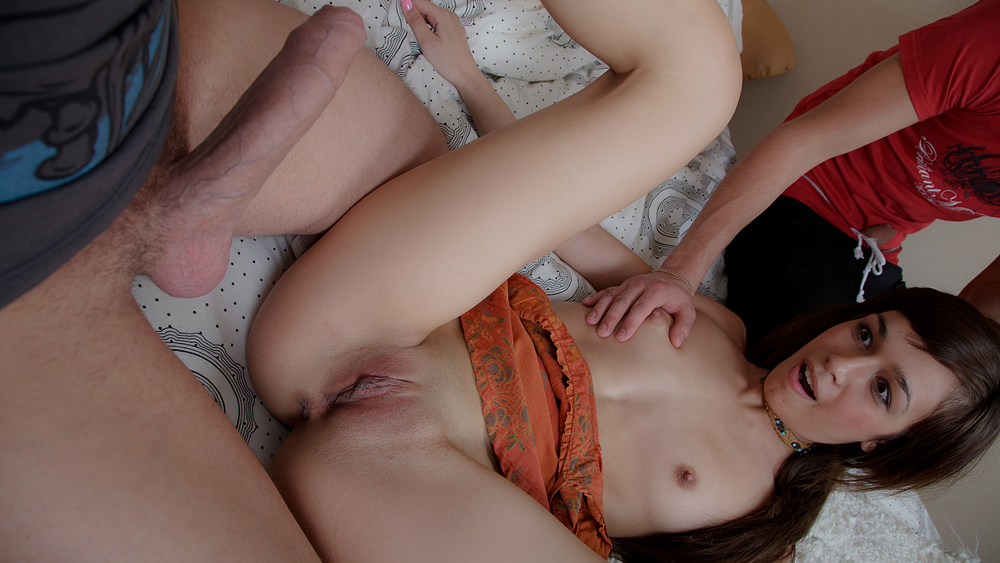 Model Name:

IvannaCurious doctor checks young girls virgin pussy before she is spoiled in bed

This girl is a shy babe and it took some time for her to become ready for her first ever sex. There is an organization in her town who help young girls to lose their innocence. Ivanna called them and chose two boys for her defloration. She was so horny that wanted to have all her virgin holes to be stretched. Boys came with doctor and after the examination started the hot virginity loss action full of moans and cum.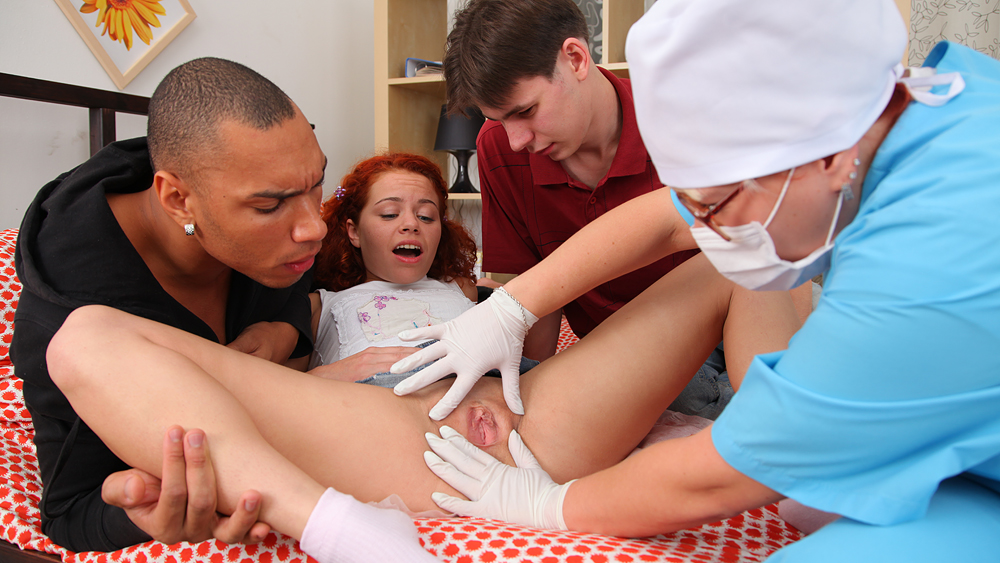 Model Name:

MashaSexy virgin has virgin pussy inspected before double play with guys

Not every girl can be proud of having a threesome as her first sex experience. Masha's new boyfriend had a very filthy dream, he wanted to deflower teen girl and see how she sucks the cock of the other guy at the same time. So today he decided to make his dream come true and invited his black sexy friend to his place where Masha was reading a magazine in an extremely short skirt. Before the threesome hardcore action boys called a doctor who checked Masha's hymen and gave his permission to fuck this hot lady. Check virgin Masha loosing her innocence with two boys.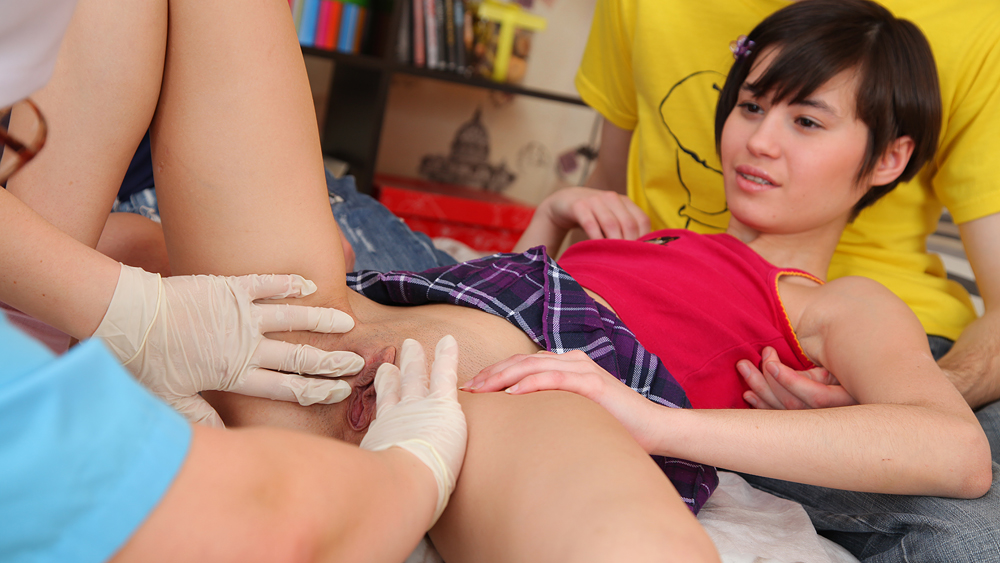 Model Name:

MartinaErotic brunette virgin has pussy tested as she then is spoiled by duo

When the doctor has been in to inspect the potential virgin and is happy with the result the boys can continue. This virgin is called Martina and she's well ready to lose it on screen. Lucky for us! Once she gets her first cock in that sweet little pussy she doesn't seem to be able to stop wanting more and more; if there was a queue of 20 guys there I think she'd get through them all and make them all shoot their load. Martina has left it far too long to get rid of her virginity and it doesn't matter what these two guys do to her, it's nothing compared with what she now has planned for the future.
HOME
NEXT TOUR
TUBE VIDEOS
GET INSTANT ACCESS
MEMBERS
Customer Support | Terms and Conditions | Refund Policy | Privacy Policy | Webmasters
Please visit Epoch | Vendo | SegPay, our authorized sales agents.
All models were at least 18 years old when they were photographed.
18 U.S.C. 2257 Record-Keeping Requirements Compliance Statement

Copyright © 2014 All Rights Reserved.