Total Girls: 947
Total Photos: 368,772
Total Videos: 3,054
Total Content: 3776.64 Gb
When sexy young virgin teens are ready to have sex for the first time, their boyfriends don't believe them. Girls are checked out by the doctor, get their virginity checked, and then wild threesomes and the deflowering begins. See these virgins get spoiled here!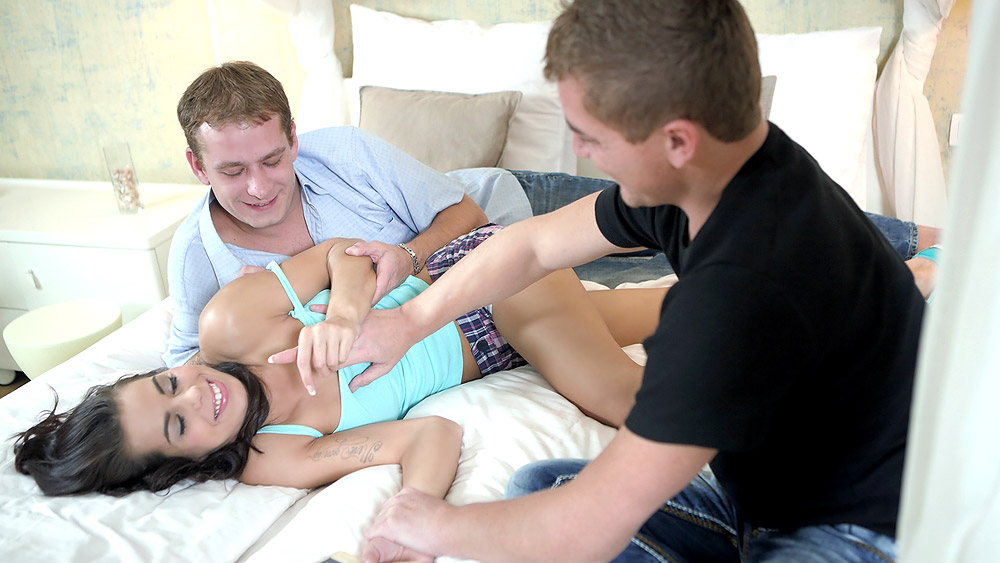 Model Name:

ValeriaHow spoiled virgins like Valeria like to lose their virginity

Spoiled Virgins like Valeria like to lose their virginity in style. She wanted to have a threesome on her first try. Three guys came and one of them was a doctor. He pricked her hymen before she got ready for her threesome. When the doctor left, she got comfortable with the other two guys. She sucked their huge cocks and they sucked her tits and licked her pussy. She then took in one cock in her wet pussy and the other in her mouth. They fucked hardcore and finished by spraying their cum on her face.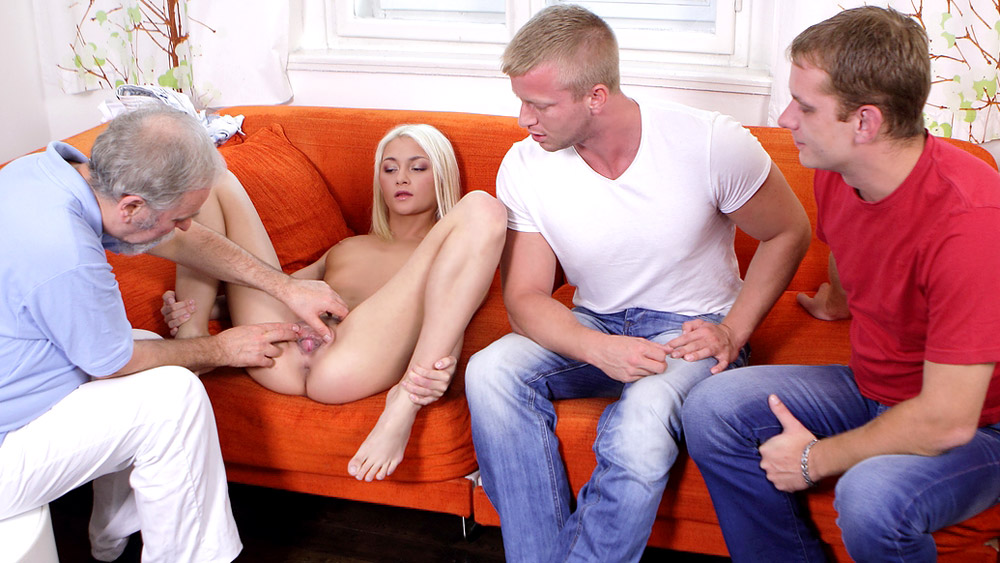 Model Name:

TanyaVirgin blonde teen girl became a woman with two horny guys

Tanya is a naughty girl. She loves doing naughty things. One of the spoiled virgins. But she had never had sex. She wanted her first time to be a threesome. So she got someone who prepared her pussy to take in the dicks. Thereafter, she sucked one guy's dick while the other licked her pussy. Before long, she was fucking one and sucking the other guy's dick. She did it so expertly you would not have guessed she was a virgin. She capped it off by swallowing their cum.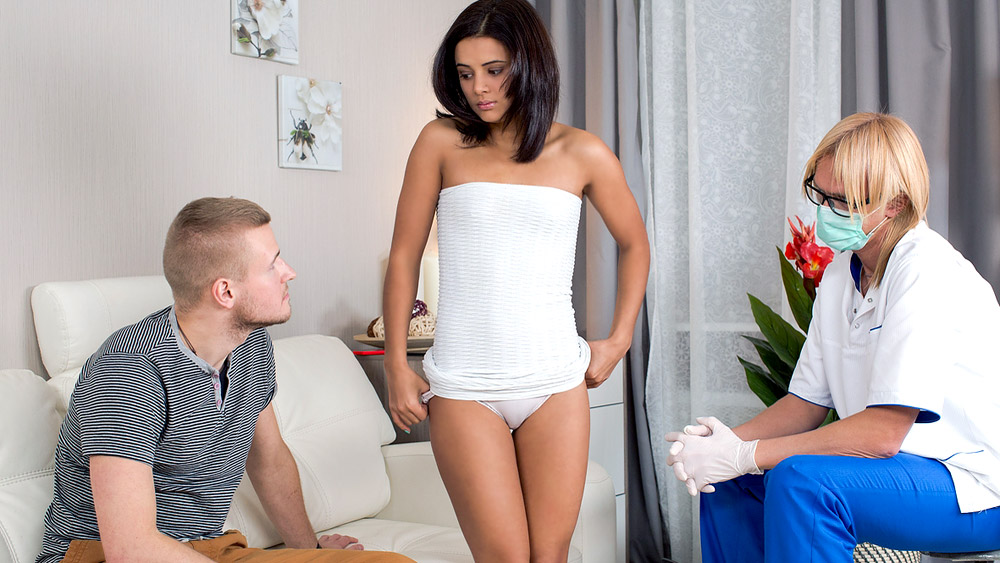 Model Name:

VeronikaCute brunette virgin girl deflowered by boyfriend after doctor checked her hymen

Veronika is one of the many spoiled virgins out there. She knows a lot and has done a lot bar having sex. But today she was determined to. She was fucking this dude and there was a nurse there who inserted something into her pussy gently so her pussy could easily take in a dick. After that, she sucked the guy's cock and he licked her pussy. In no time, they were fucking each other's brains out under the watchful eye of the nurse. It ended with him cumming in her mouth.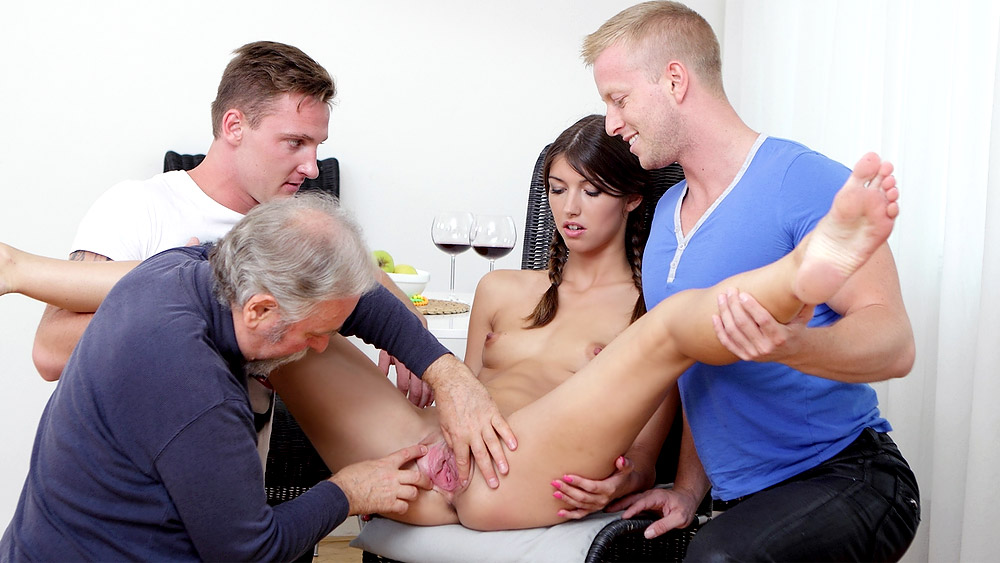 Model Name:

MarisaVirgin teen girl having her first sex in her first threesome

Marisa was chilling with her two guy friends enjoying a glass of wine and the wine was making them feel a bit horny. And after calling to see where they were, another guy showed up. Everyone knew Marisa was a spoiled virgin, so they dared her to let them strip her and see how far she would let them play with her naked body. After getting her pussy manipulated she just had to suck on some cock. And from there the two dudes fucked her until they were spent. But Marisa insisted that she play with their dicks until they were ready for round two!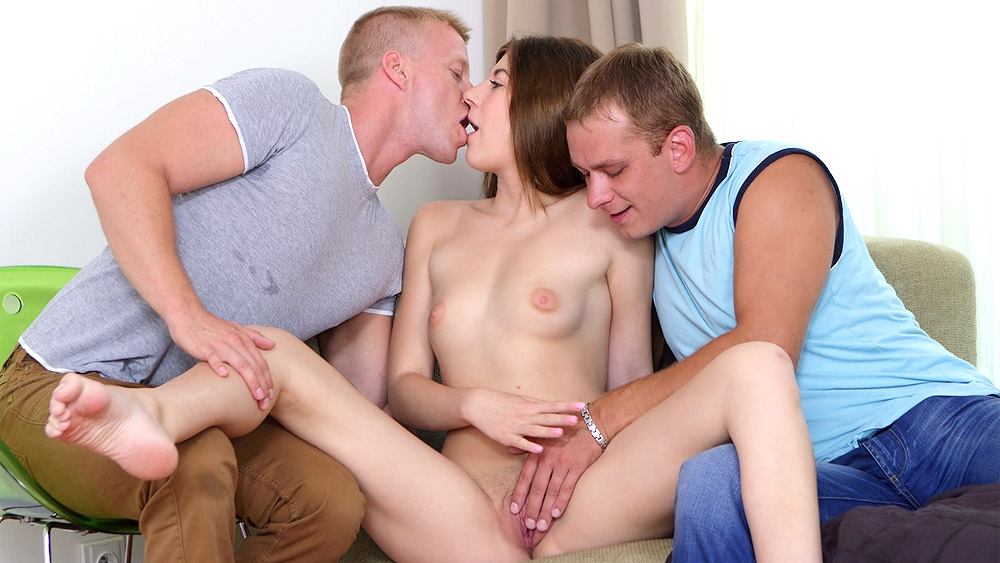 Model Name:

RitaVirgin girls pussy checked by old doctor and fucked by two guys at once

Rita was minding her own business reading her book for school when her brother's friends came into the room. They convinced her that she might be sick and called over a guy who pretended to be a doctor. They talked her into letting the guy examine her perky tits and finally her tight virginal pussy! Once she got her pussy played with, she was so horny the guys fucked this spoiled virgin all over the couch and in different position. They even tag teamed her until the two guys sprayed their jizz all over her young virgin face!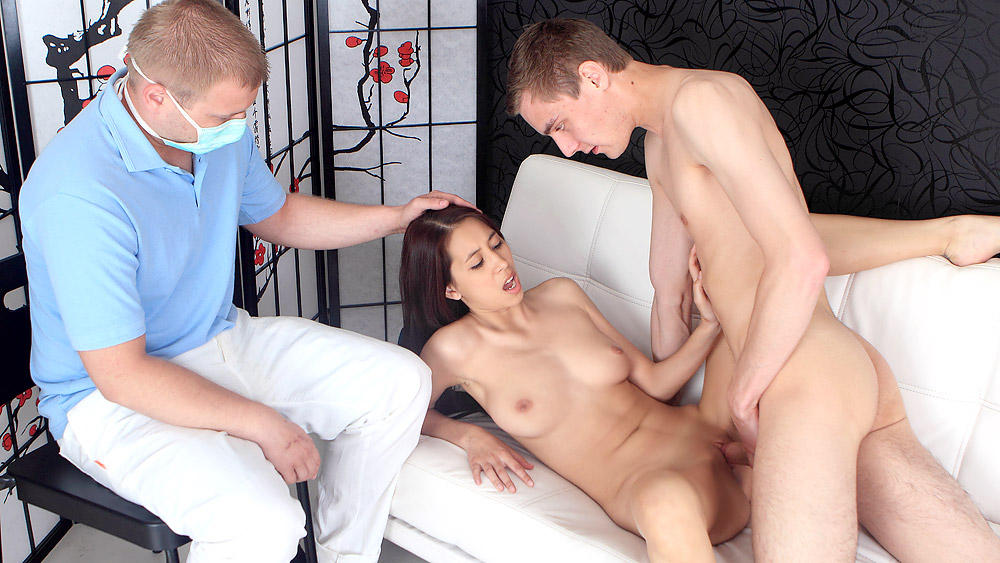 Model Name:

LenaSexy virgin girl having her first sex ever under old doctor's surveillance

Lera was not feeling great. Her pussy was aching and she made a doctor's appointment. When she went, the doctor wanted to see first had why she has pains when she has sex. So he organized for her to fuck a stud for him to diagnose her. This guy licked her pussy good and she sucked his dick. She was horny and lusted the stud despite the doctor watching. She was fucked in all kinds of positions and screamed in both pain and pleasure as the stud pounded hard till they both popped.
Model Name:

JuliaPigtailed teen girl with cute tiny tits fucked for the first time in her life

Julia claimed that she was a virgin to her partner, but he didn't believe her. What would you do in this scenario? Well, this guy called up a doctor who came on over and took a look: once the cherry was confirmed, Julia's virginity was up for the taking and duly grabbed. She found it a little uncomfortable at first, but sure enough, Julia's cute little untouched snatch was full to the brim with rock hard cock in a matter of seconds.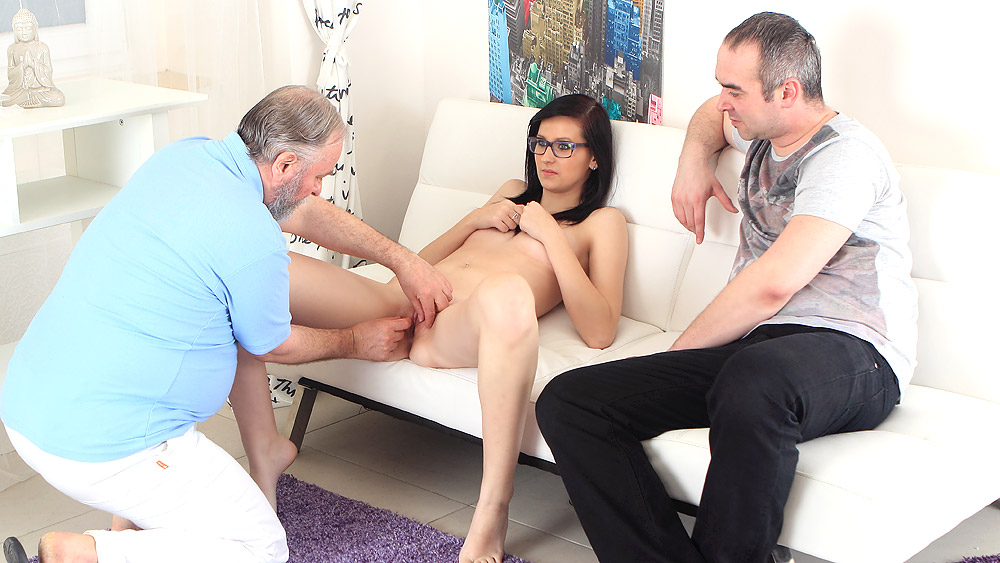 Model Name:

AllaTwo old guys argue if this cute teen girl in glasses is a virgin but anyway she gonna be spoiled

Alla's been hanging around with this older guy for quite some time and now he's ready to get balls deep in that beautiful pussy. When he's told that Alla's a virgin, he doesn't believe her. That said, he has no issues with it being confirmed and it's exactly what happens. This hot scene presents Alla getting down and dirty for the very first time! For a barely legal babe, Alla sure knows a thing or two about getting a good dicking from an older man.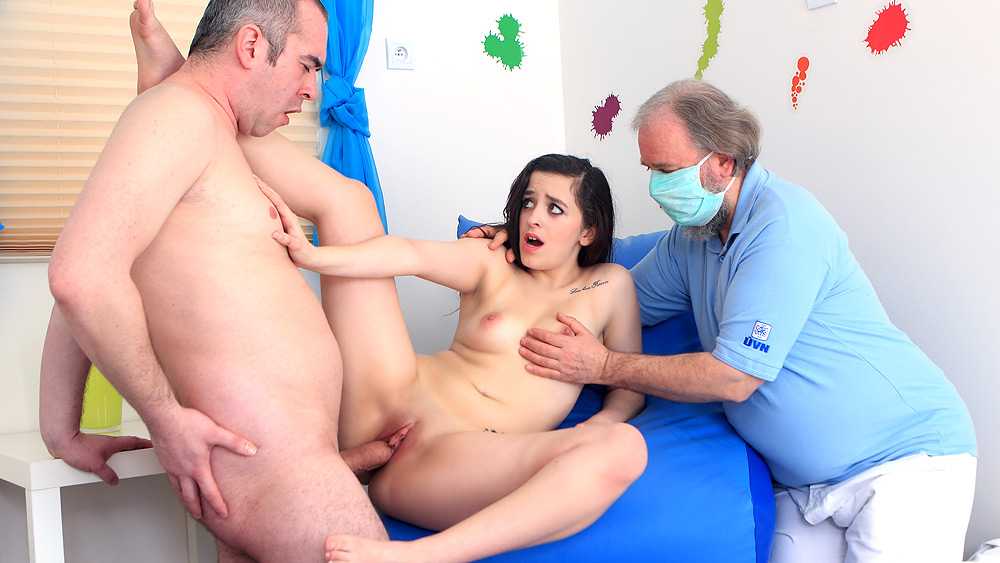 Model Name:

MilaLong-haired teen beauty checked for virginity by old doctor and fucked

What do you mean, you've never had sex before? Mila really meant it! She even went to the effort of getting a medical professional in to give his diagnosis. Once Mila was confirmed to be a virgin by a doctor, this dude got his chance to take her cherry and that's exactly what he did. That virgin pussy was only confirmed for a few minutes before it was treated to the first cock in a long line of hot virgin sex sessions Mila would end up having.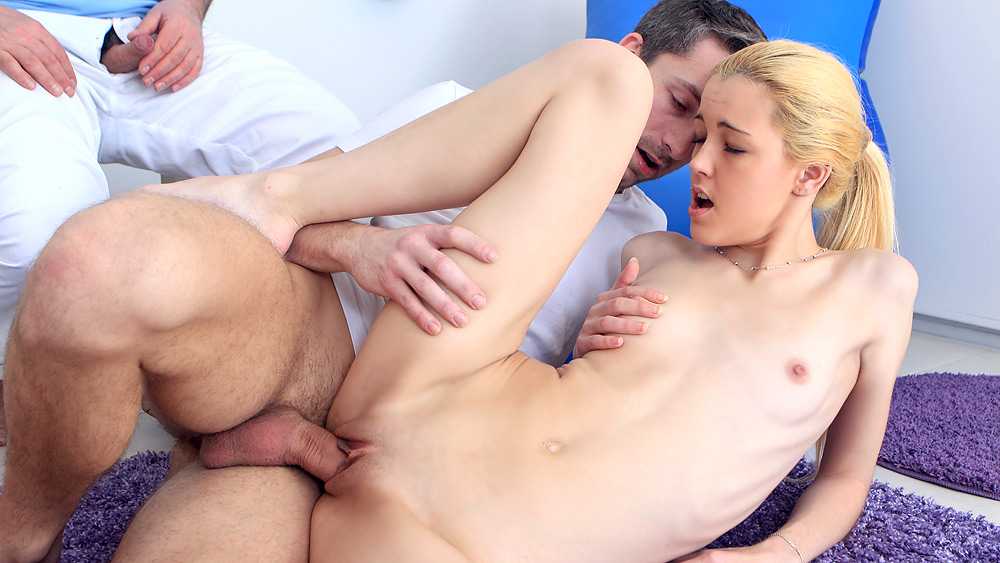 Model Name:

VikaRussian virgin with perky nipples checked by doctor and deflowered

This beautiful virgin has been looking for a way to lose her cherry for quite some time, and it just so happens that a lucky stud gets the opportunity to have sex with this horny barely legal babe after a doctor confirms that she is indeed a virgin. Vika finds that her pussy is filled to the brim with cock almost instantly: she loves the feeling of a nice, thick prick being buried in her slit. This was Vika's first time, but now the virgin is spoiled, all she thinks about is cock.
HOME
NEXT TOUR
TUBE VIDEOS
GET INSTANT ACCESS
MEMBERS
Customer Support | Terms and Conditions | Refund Policy | Privacy Policy | Webmasters
Please visit Epoch | Vendo | SegPay, our authorized sales agents.
All models were at least 18 years old when they were photographed.
18 U.S.C. 2257 Record-Keeping Requirements Compliance Statement

Copyright © 2015 All Rights Reserved.