Total Girls: 892
Total Photos: 349,478
Total Videos: 2,926
Total Content: 3776.64 Gb
When sexy young virgin teens are ready to have sex for the first time, their boyfriends don't believe them. Girls are checked out by the doctor, get their virginity checked, and then wild threesomes and the deflowering begins. See these virgins get spoiled here!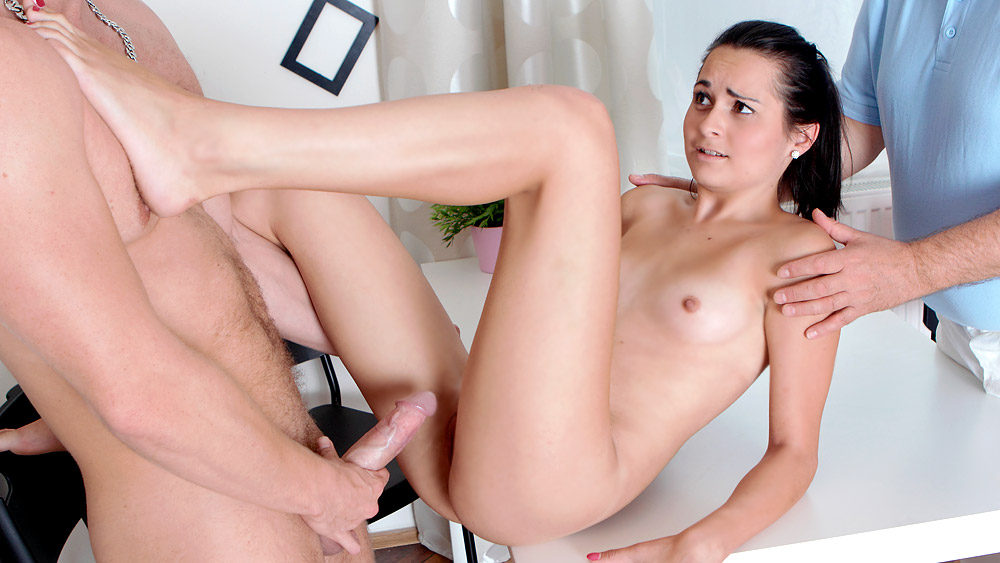 Model Name:

Lora

Sexy and beautiful Lora is a perfect girl, and still a virgin. Her man invites the doctor over to the house to examine her virginity. He listens to her, squeezes her breasts and examines her pussy. She is a virgin, and her man then goes to lick her pussy as the doctor watches. He sees Lora give her man a blowjob and then after that gets her virginity broken by his hard fucking. Her man fucks her tight pussy deeply and she moans in excitement. The doctor watches the fucking and enjoys the show, as Lora has cum all over her pussy at the end.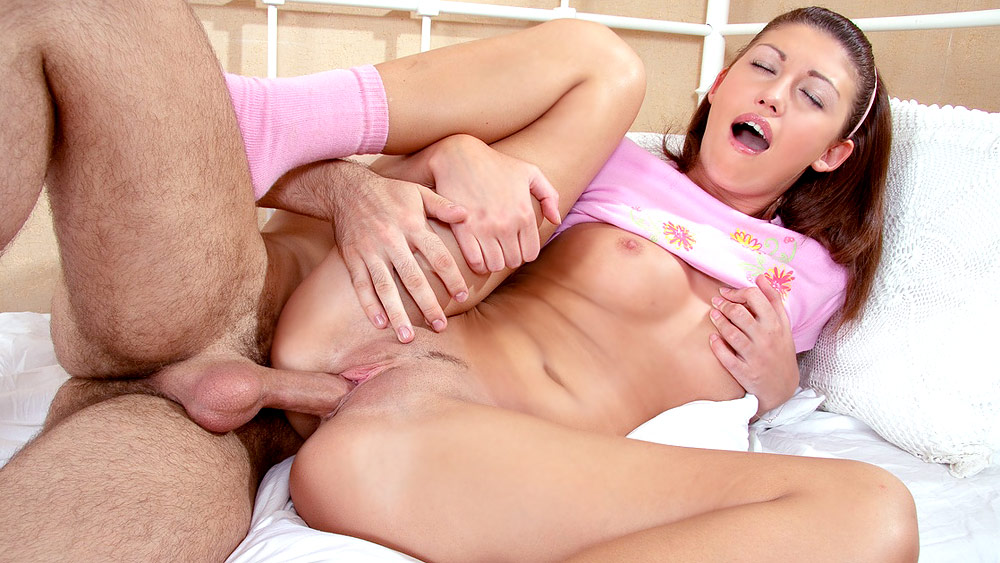 Model Name:

Iveta

Innocent beauty Iveta spent many sleepless nights dreaming about her virginity loss and finally the day has come, for she had met one of our guys and recieved an invitation to the studio. We were really astonished to see this timid girl turning into fuck-loving slut with each stroke of heavy rod. And series of powerful orgasms could'nt get this sex goddess satisfied, as she wanted more and more of hardcore action for her juice-dripping slit. It was a heavenly pleasure to make a video of this gorgeous teen going wild!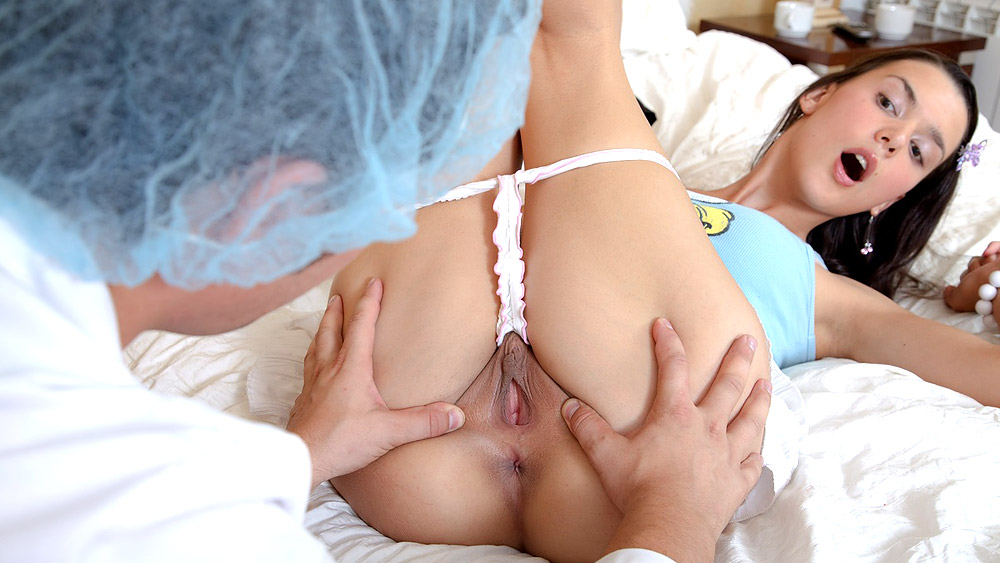 Model Name:

Alice

One cute and shy virgin had a profile on the dating site. Today she received a message from two studs who wanted to meet her and have some fun. Alice was not a dumb girl, she new that they were talking about sex and told boys about her problems with the virginity loss. Boys offered their help. Cute angel was so excited. She put her sexiest dress on and invited both boys to her place. They were careful and passionate. The hymen has gone almost painlessly and only some blood appeared.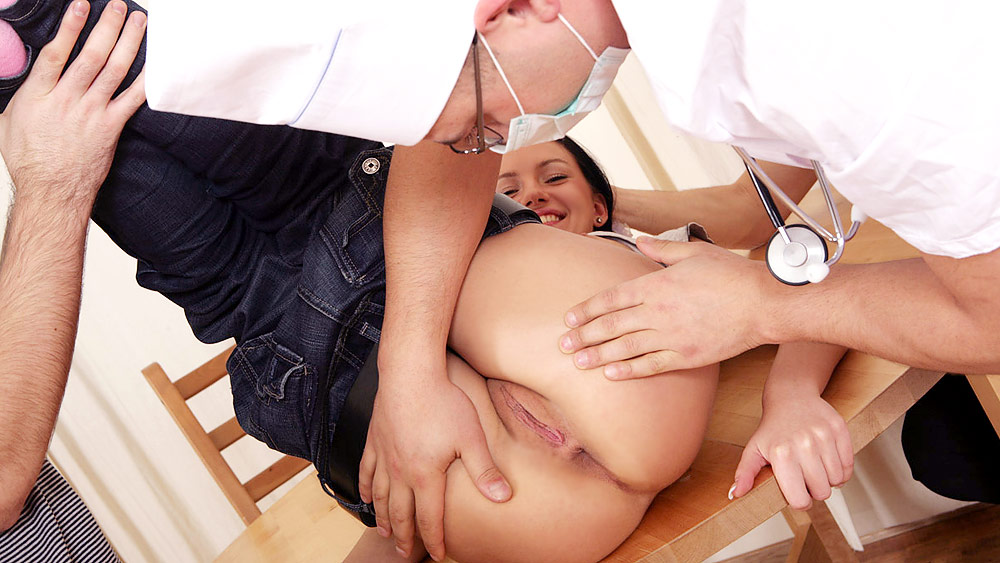 Model Name:

Diana

Just the thought of enjoying her breathtaking young body made us quiver in delight. We could hardly believe that this voluptuous rosebud was not touched by anybody else. But as soon as our doctor confirmed her virginity, we left our doubts and stuffed her clean-shaved slit with rock-hard meat.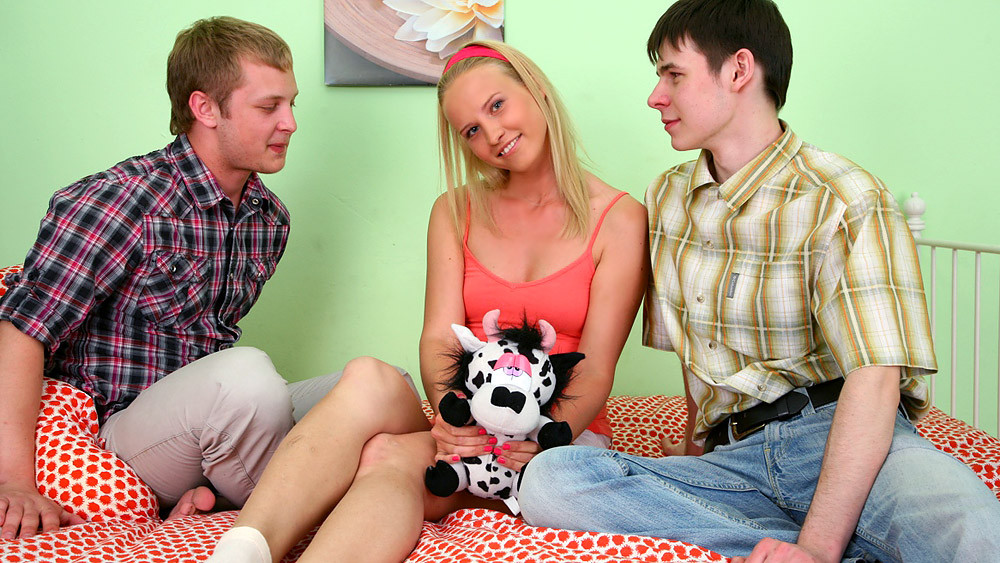 Model Name:

Shelly

Shelly loves meeting new people. Since she entered the university she found many good friends. Two of them had a filthy plan. They came to her dorm room with a present and wanted to get her sweet pussy as a thank. But Shelly was a virgin and didn't plan to fuck so soon. Boys seduced her with tender touches and pleasant words. The girl flew and let the horny studs fuck her moisture cunt. She tried so many positions and both her pussy and mouth were busy all the time.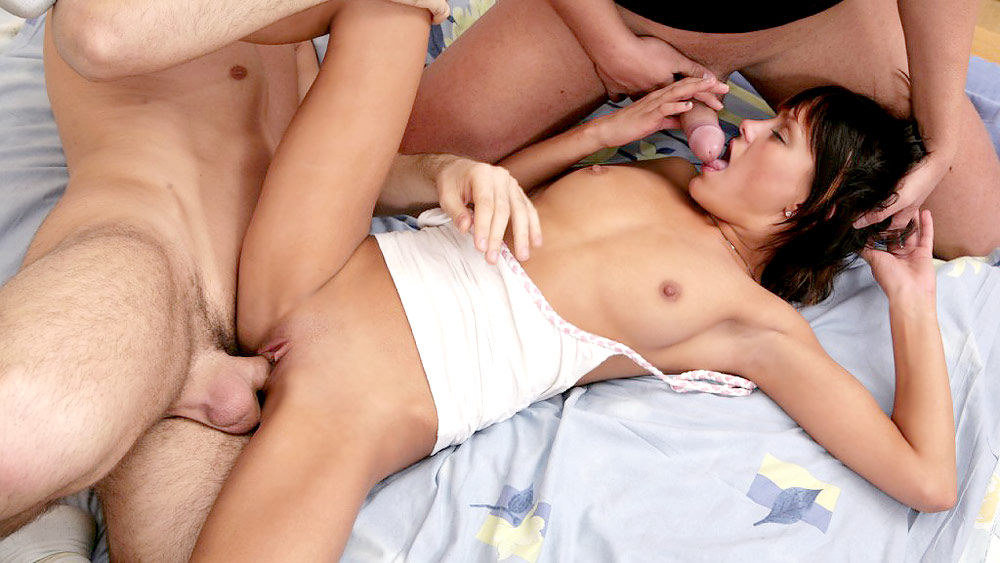 Model Name:

Viola

Frisky looking Viola is ready say 'bye-bye' to her virginity, allowing three horny bangers to pound her inexperienced pussy. Her hot, smooth body is ready to enjoy all the pleasure that those cocks are going to bring. But first Viola shows her great experience at doing blowjobs.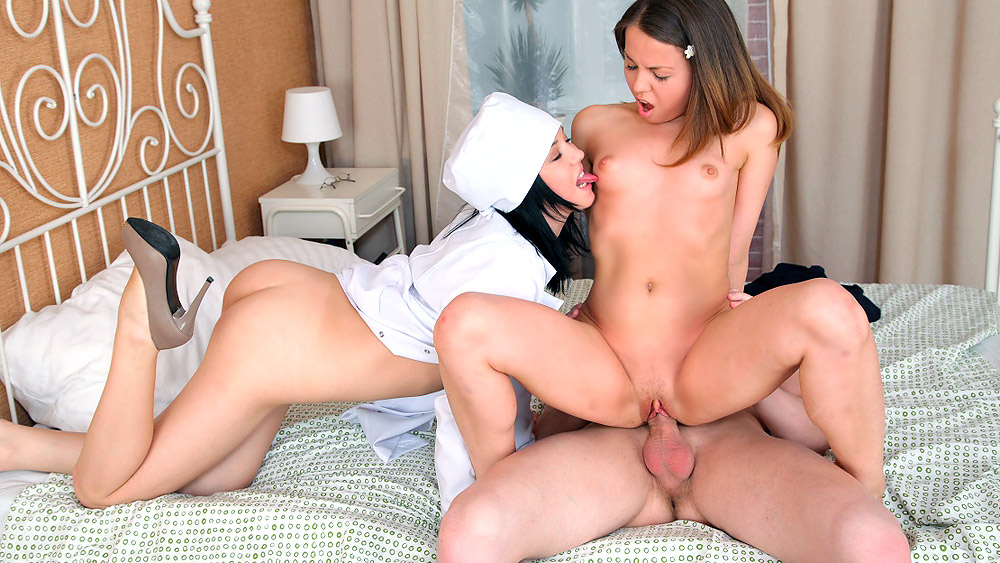 Model Name:

Emily

Emily is a young and sexy virgin who is brought to the doctor to make sure she is a virgin. Her pussy is explored by her doctor but the doctor wants a threesome quickly. Emily begins to be fucked by her man and feel his rock hard cock inside her pussy and loves it. The doctor gets involved by licking her pussy and sucking her mans cock. Both Emily and her doctor are fucked by her man and the action is intense as pussies are filled with cock and Emily is no longer a virgin today. All three of them make Emily's virginity day a special one.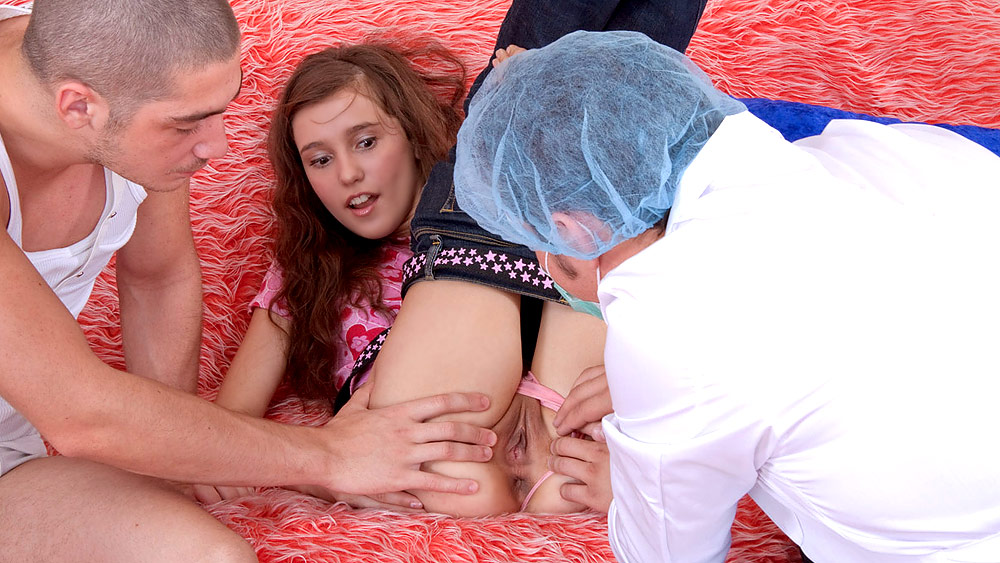 Model Name:

Nicole

Nicole is one of those incredibly sweet teenagers you cannot tear your eyes off of. Terrific slim body, killer legs, long curly hair, couple of breathtaking springy tits and gorgeous ass with firm and smooth buttocks. Add a delightful smile that shines with virgin purity and you will get the image of an angel, of a perfect female being. Get ready to see her naked and her terrific young body fully exposed right before two guys will deflower her virgin pussy on camera!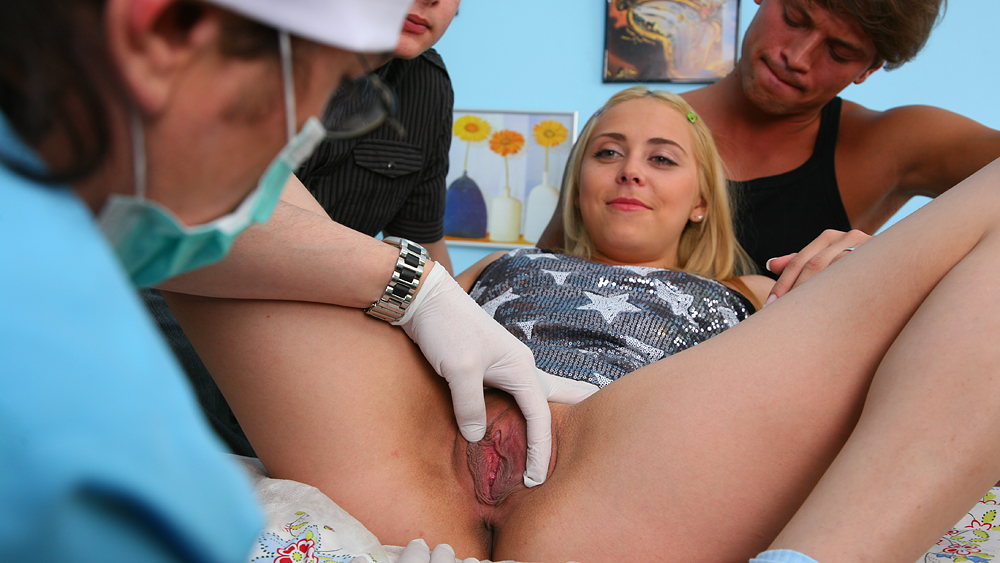 Model Name:

Suzy

Blond virgin got her rosebud fucked right on her birthday, that was a present from her friends who found a couple of professional deflowerers and brought them to Trisha's place to show her all the wonderful feelings which the erected meaty flesh can give to a girl. So after the doctor checked babe's virgin cunt horny studs pet her, so the pussy turned soaking wet and ready for deep and heavy penetration. Just look at Trisha's face, she likes fucking so much.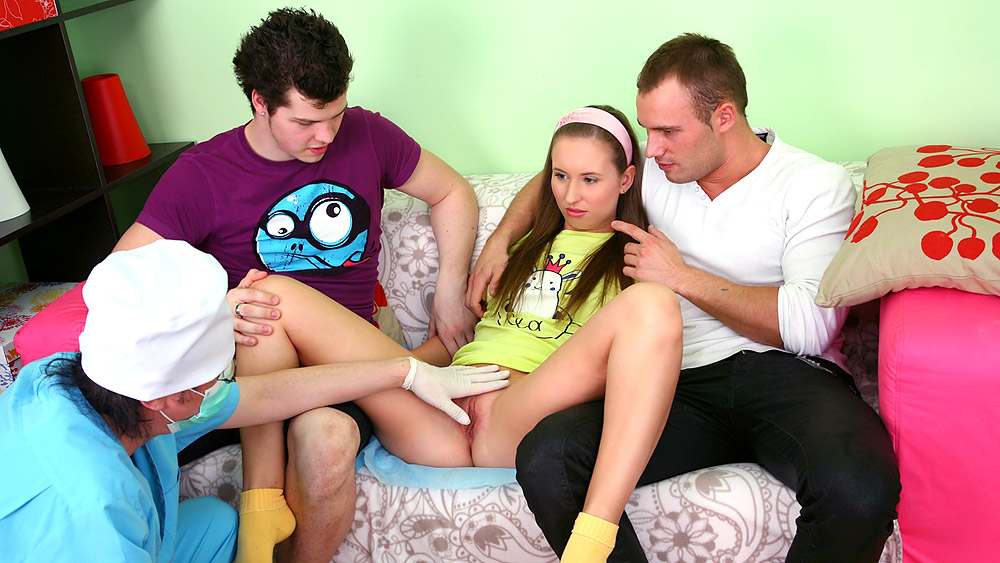 Model Name:

Charlotta

Charlotta was dating with a guy who was obsessed with sex. He loved Charlotta a lot and wanted all his friends to be jealous that he has such a hot babe. Once his friend came to him when teen lady was with him. Charlotta was a virgin and her man decided to show her rosy fresh pussy to his friend. It looked so sweet that boys decided to try it and deflowered lovely Charlotta with two cocks at the same time.